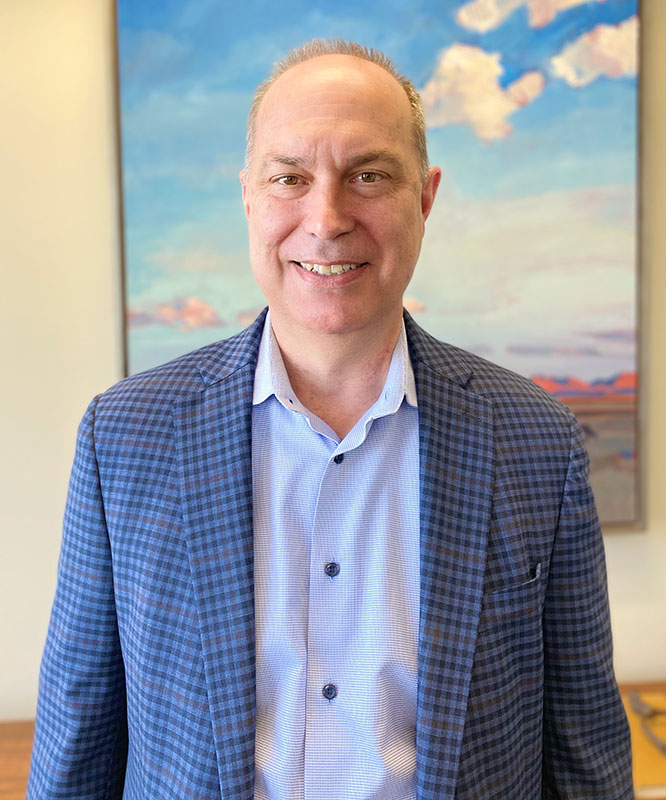 Steve Hassmann is the Managing Partner and a co-founder of Texas Next Capital and its affiliated investment partnerships.
Steve currently serves as Chairman of the Board of Managers of Fresh Texas, Capital Precast, and NewBasis, and works with these Boards to build strong strategies and leadership teams.
His career has spanned over three decades advising family offices and middle-market companies shaping a unique understanding of what it takes to drive growth and exceptional returns. He most enjoys working with these companies to bring people, capital, and other business-building resources of Texas Next to support acquisitions, adding customers and operational improvements, and sharing these company stories with investors.
Steve previously served on the boards of Summit Air Ambulance, Enviro Clean Group, REACH Air Medical Services, For Better Living, Inc., Echo Rock Ventures, and numerous asset securitization programs, and worked in industries such as precast concrete utility structures, fresh-cut fruit and vegetable processing, medical transportation, branded consumer products, publishing, financial services, pharmaceutical manufacturing, and trucking.
He was a charter member of the Oklahoma Christian University Business Advisory Council and a member of the Shiloh Ministries Board of Trustees in New York.
Steve earned an MBA from Harvard Business School and a BS in Accounting summa cum laude from Oklahoma Christian University. He has passed the CPA Series 7 and Series 63 exams. Steve has been married for over 20 years, is the proud dad of three awesome kids, and loves their family adventures together.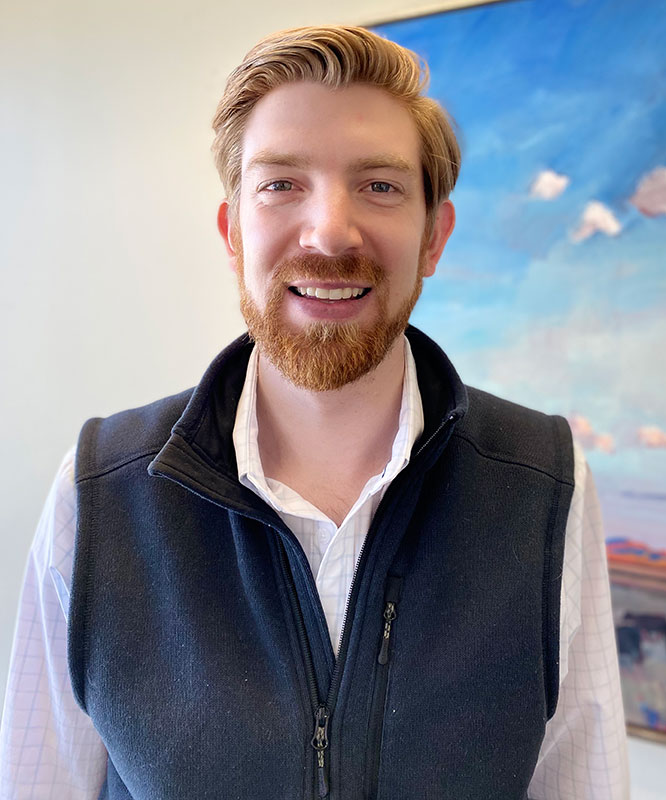 David Winston serves as a partner with Texas Next Capital. He is a board member with Capital Precast Holdings, Fresh From Texas and Night Hawk Frozen Foods.
David is responsible for deal origination and due diligence, business development, and portfolio company monitoring, as well as the overall management, strategy, and operations of TNC.
Prior to joining TNC in February 2018, David was an analyst with J.P. Morgan in Austin and with Vision Research in Dallas, where he performed short-only equity research. David graduated from Baylor University with a Bachelor of Business Administration in Entrepreneurship, Finance, and Business Fellows. While attending Baylor, David served as an Analyst with the Baylor Angel Network where he analyzed more than 75 early-stage companies seeking capital. He is a CFA Charterholder and has passed the Series 7 and 63 exams.
When not working with the Texas Next portfolio companies or spending time with his beautiful wife, two children, and golden retriever, you can find David bird-hunting in South Texas, skiing, volunteering with the Prison Entrepreneurship Program, or in a backyard with friends and family.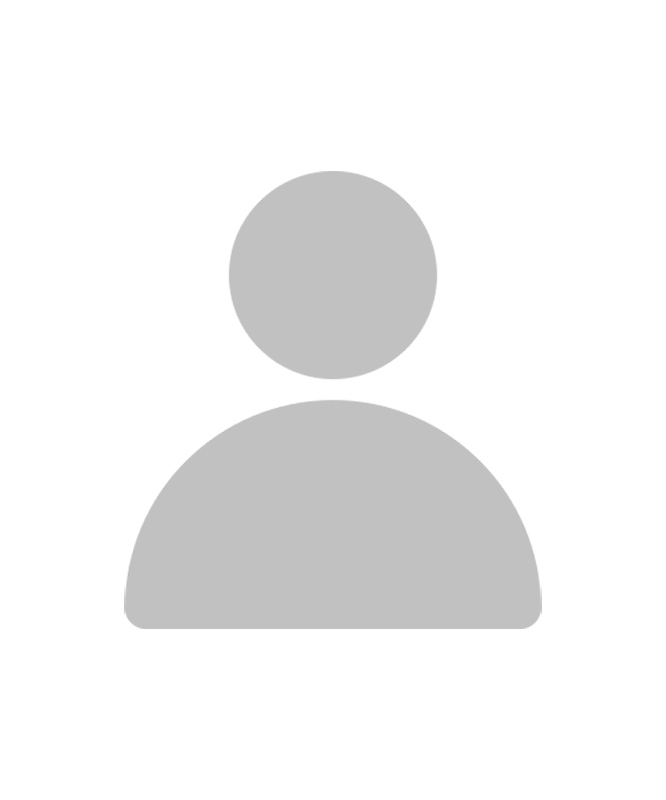 John Kerr is a Partner and co-founder of Texas Next Capital and its affiliated investment partnerships and serves on the Board of Managers for Fresh Texas.
John oversees a family investment office with a diversified investment portfolio and has extensive experience as an investor and entrepreneur. He began his career as a securities lawyer rising to partner at Andrews & Kurth in Houston and later at Cox & Smith in San Antonio. In the 1980's, he was Chairman and CEO of American Century Corporation, a New York Stock Exchange-listed financial services company. In 1990, he formed Kerr Connors & Co., an investment firm with offices in San Antonio and New York City, and later was with the Houston investment banking firm Harris Webb & Garrison.
Since the early 2000's John has been an active entrepreneur in the biotechnology space. He founded Azaya Therapeutics, using nanotechnology to reformulate oncology drugs, in 2002, and Evestra, a women's healthcare specialty pharma company, in 2008. Azaya was sold in 2017 and Evestra has multiple products in clinical development, with facilities in San Antonio, Berlin, Germany, and Poznam, Poland.
John also has been extensively involved in the non-profit and charitable sector. He serves on the board of trustees of Texas Biomedical Research Institute, where he was chairman for nine years and president for over two years. He also serves on the governing boards of the Environmental Defense Action Fund in New York, the Menninger Clinic in Houston, and the McNay Art Museum in San Antonio, and is an emeritus director of the Admiral Nimitz Foundation which oversees the National Museum of the Pacific War. He is a member of the Distribution Committee of the Kronkosky Charitable Foundation, and from 1995 to 2003 served on the board of directors of the Texas Public Finance Authority, the bond issuing authority of the State of Texas.
For over 20 years, John has also had an active writing career as the author of five published novels and two published works of non-fiction. He received his B.A. from Stanford University and his J.D. from the University of Texas Law School. He and his wife Susan have been married for over 40 years and have four grown children and four grandchildren.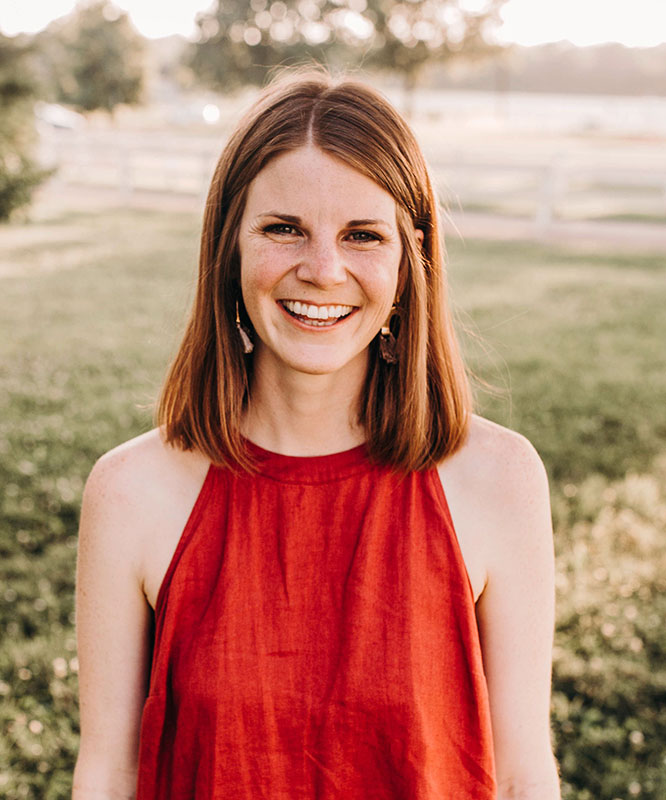 Abbey East joined Texas Next Capital as Chief Financial Officer in September 2022, with primary responsibilities including financial and tax reporting, treasury, transaction facilitation and investor reporting and communication.
Prior to joining Texas Next, Abbey was employed for six years at Main Street Capital Corporation (NYSE: MAIN), a principal investing firm providing private equity and private debt capital to lower middle market companies with enterprise values ranging from $20 million to $150 million. Abbey participated in Main Street's sourcing, structuring, due diligence and execution activities for many platform investments and add-on acquisitions, executed on several portfolio company exits, and was responsible for the oversight and management of numerous portfolio companies.
Abbey received a B.B.A. in both Finance and Accounting from Baylor University and although she grew up on a cattle ranch in rural South Dakota, she has made Texas home for over a decade. Abbey currently lives in Waco with her husband and three young children.
Advisory Partners
Jim Adams
James "Jim" Adams is the former Chairman of the Board of Texas Instruments…
Dan Branch
Dan is a corporate lawyer and shareholder of Winstead PC…
Dale Brown
Dale is a Certified Public Accountant and a longstanding leader in the oil and gas industry…
Don Brunson
Don is a respected business and civic leader with a distinguished career in banking and financial services…
Guy Clifton
Guy Clifton, M.D. is Professor of Surgery at Uniformed Services University of the Health Sciences in Maryland…
Jim Collins
James "Jim" Collins is the General Partner of Rioco Partners, Ltd., based in McAllen.
Frank Krasovec
Frank Krasovec has founded, built, and monetized various successful companies…
Dick Schlosberg
Dick Schlosberg is the former Publisher and CEO of the Los Angeles Times…
Ready to begin the conversation?
We'd love to speak with you about our experience with Texas businesses and the great minds with whom we are fortunate to partner.
Contact Us